College of Fine Arts
Boston University
The brief
Since 1872, Boston University's College of Fine Arts strongly emphasizes both academic and artistic rigor with real-world application. Three schools come together to define the College of Fine Arts – the School of Music, the School of Theatre, and the School of Visual Arts – each cultivating award-winning artists local to Boston and around the world. As a School of Visual Arts Alumna, I was thrilled when asked to design part of CFA's flagship branding and recruitment materials for the 2019 academic year.
The challenge
The challenge here was to give both a broad view of the experience as a student within the College of Fine Arts, while also giving a detailed, intimate perspective from the point of view of the student as an individual.
The opportunity
The College of Fine Arts houses over 17,000 talented students and alumni.
Admissions counselor piece, folded open
Admissions counselor piece, folded down to brochure
The solution

Embracing the dichotomy of the challenge became the design solution. Using a scaleable, modular, approach, I created a suite of materials to conceptually layer images that both highlight the textures and grit of the individual student experience, layered with beautiful imagery zooming out to the perspective of the College of Visual Arts student experience.
The results

I delivered a complete suite of materials, including individual viewbooks for the School of Visual Arts, School of Music and School of Theatre. This also included a traveling counselor piece and poster, and, later, the 2020 graduate showcase website for the School of Theatre.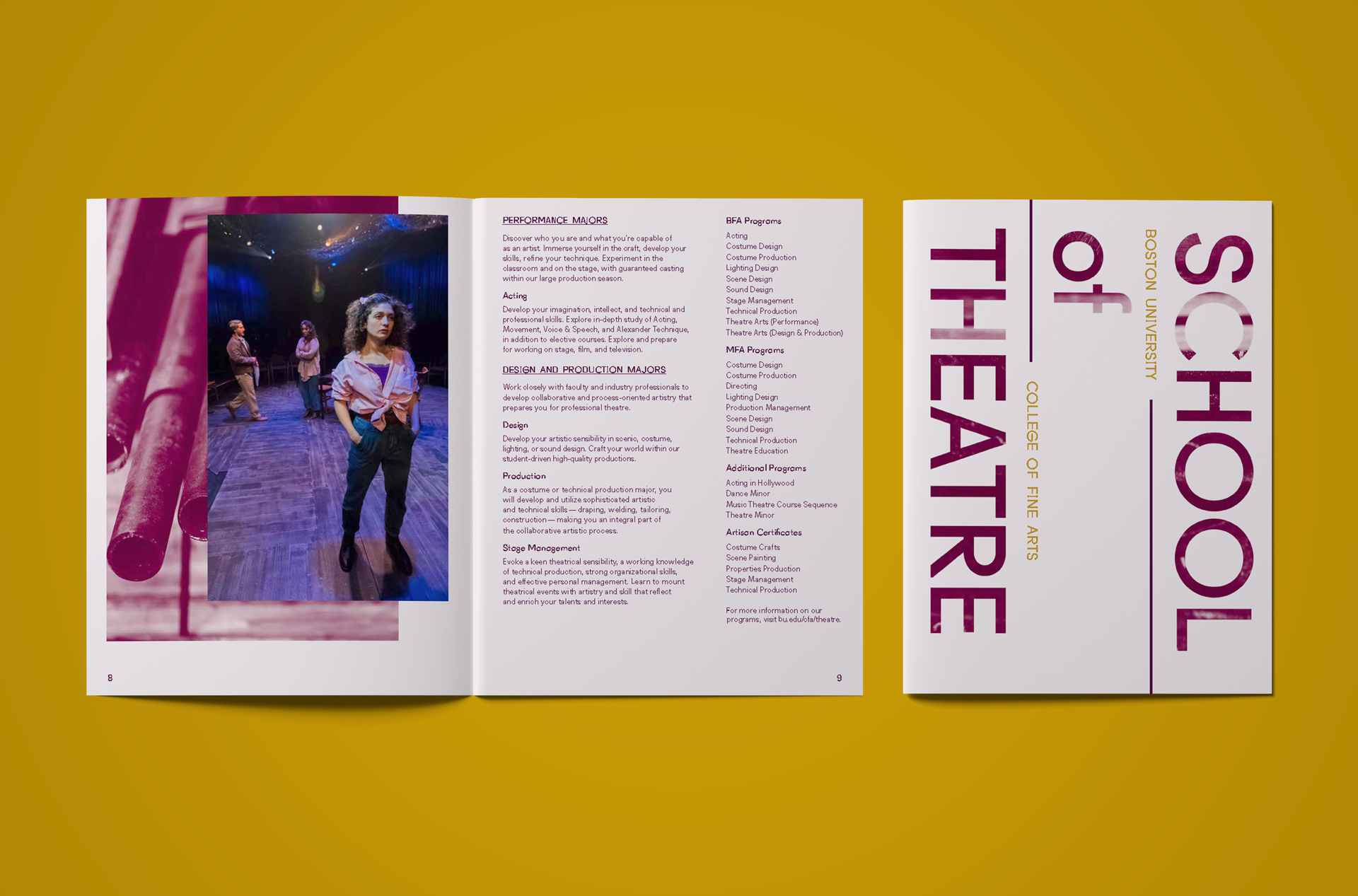 A new enhanced design system allows for creative flexibility among materials and is easily adaptable across platforms by the client's in-house designers.

This included a flexible color palette when combined represents the College of Fine Arts. Individually, each school uses two of the palette colors creating a visual color system to differentiate between School-specific materials.

Structure, content and size of materials feels personable and invites you into college offerings and student processes.

The traveling counselor piece is a 6-panel, french fold – folding down to a look-book and folding open to a poster making it both easy to carry and easy to display.
The graduate showcase website for the School of Theatre highlights graduating students while conceptually treating the idea of the website as a black-box theatre.

Within two weeks, from start to finish, we were able to design a simple, yet effective, user experience in order for graduates to gain exposure despite the (newly unexpected) pandemic.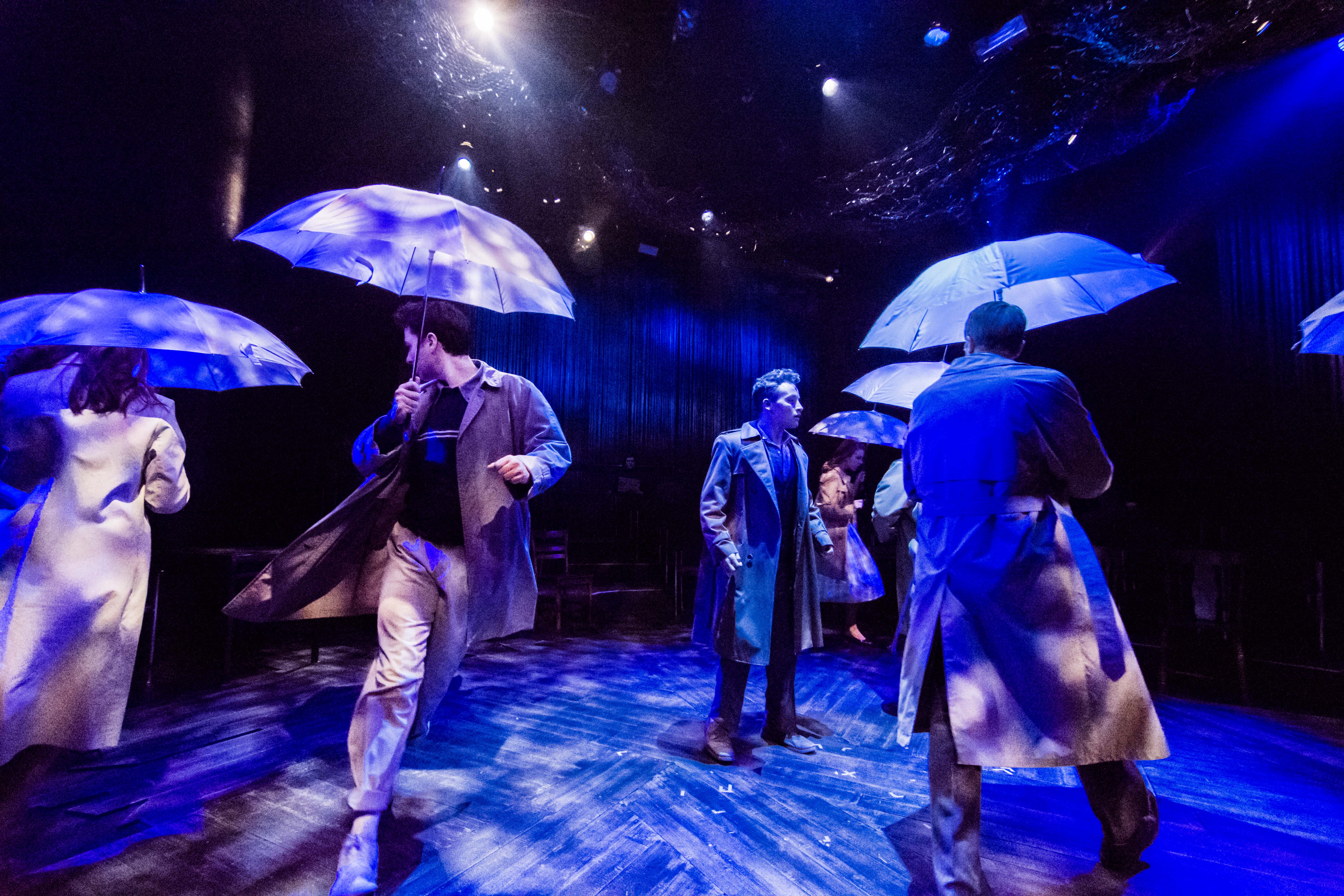 Branding & Identity Design, Web Design, UX Design, Print Design, Digital Design, Art Direction, Project Management
Design: Brittany Latham, Contract
Content: Evan Smith, Programming & Media Manager, & Jessica Caccamo, Director of Admissions
Print Partner: Signature Printing