Open Air Series, AIGA Boston


My Role: Branding & Identity Design, Web Design, UX Design, Animation, Print Design, Digital Design, Art Direction, Project Management, Programming Lead


Partnership & Programming Lead: Brittany Latham
Design Lead and Art Direction: Brittany Latham
Design Team: AIGA Boston Board of Directors and Volunteers, including Lauren Yanko, Amy Parker, Grace Abe, Nathan Pyritz, Vaishnavi Kumar, Thuy-An Nguyen
The Brief

Born during the pandemic, AIGA Boston's Open Air series was launched out of a programming need to inspire members while still being safe, outdoors, and enjoyable. Unlike art within galleries and museums closed at the time, public art is always free and open. This was the inspiration for the name Open Air. A choose-your-own-adventure approach, Open Air is a series of public art walks hosted within Boston Proper and the greater Boston area, including Allston, Cambridge, Back Bay, Fort Point, and the Seaport. Each art walk is hosted in partnership with a local business relevant to the hosting neighborhood and runs for several months at a time.
How it Works

I curated an interactive Google map that pinpoints every location of public art within the boundary of the host neighborhood. Users open our map link in Google Maps, click the site of interest, and select the directions icon to navigate to their desired destination. This allows the user to curate their experience once inside the map. In addition, we created a printable checklist for each walk so users can have something to follow along with as they explore tangibly.
Initial Pain Points



Programming has been stopped due to the pandemic. In-person group events are canceled for member safety. Zoom burn-out proposes a challenge for alternative programming options.
Users need to be able to access the map from any mobile device. A lack of resources and time hinders the ability to create an app accessible by both Google Play and Apple App Store.
Assure User Safety. Users need to maintain the ability to choose where they go and control their distance from others.
Work opportunities for local artists are at a standstill. Lack of exposure stops continued inspiration for both artist and viewer.
More questions than answers. Where to start? How do we ensure member safety and accurately portray public artwork? How do we honor local artists and members of the community? What permissions do we need? How do we create a system that can be followed from neighborhood to neighborhood?



Outcomes & Impact



An accessible experience. Google Maps allows users of all mobile devices to access our map. All viewpoints are accessible by public transportation, driving, and walking. A choose-your-own-adventure approach lets users control their distance from the artwork and fellow community members.
Key partnerships elevate community involvement. Social media raffles give prizes to participating users. Prizes include artwork from local artists, merchandise, and gift cards to local businesses in the area.
Connecting local artists with AIGA Boston members. Social marketing efforts focus on highlighting artists whose work is showcased on the map. Artist interviews with AIGA Boston allow for the artist to tell their viewpoint.
Research both online and in-person is critical to pinpointing which artworks to include. Strategic partnerships and local businesses aid in scouting public art. Once located, testing the map route in person ensures accuracy in information and location.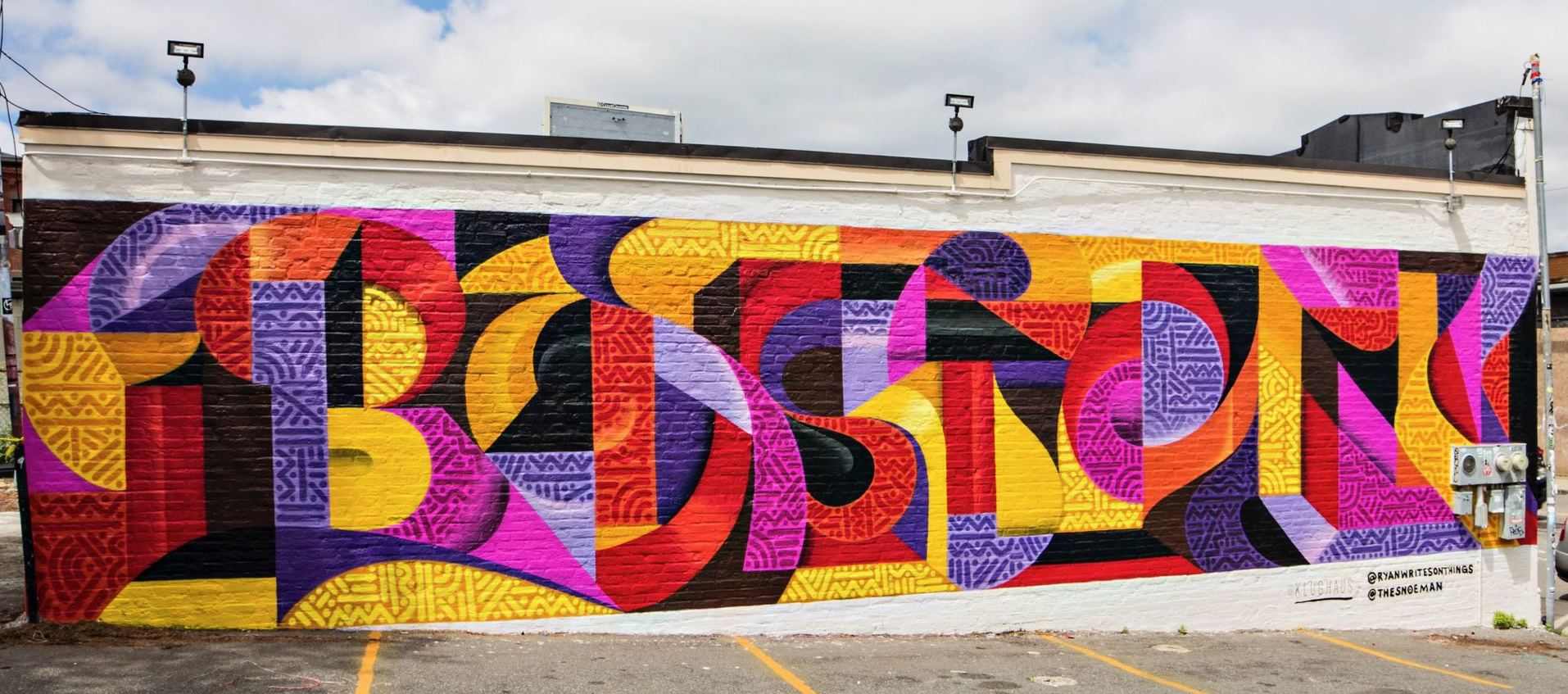 "Collaboration with Snoeman" by Ryan Addams
Design Highlights



A modular typographic identity is easily recognizable and applicable across marketing collateral for all programming.
Chosen brand typeface contains many widths and weights, allowing design flexibility.
Color system for each neighborhood is selected based on the colors of artwork found within the host community.
Graphic imagery used for marketing collateral is chosen directly from artworks along each walk as a sneak peek into the experience.
Patterns used in the background of each design are abstractly related to either a piece of history or a landmark within the hosting neighborhood.
Users & User Types



AIGA Board of Directors and Programming Team (Admin, Editor, Viewer, Participant)
Strategic Partners (Editor, Viewer, Participant)
AIGA Boston Members (Viewer, Participant)
General public (Viewer, Participant)
Open Air Back Bay at HOW! Design Live Boston

Partner: HOW! Design Live
Date: June - November 2023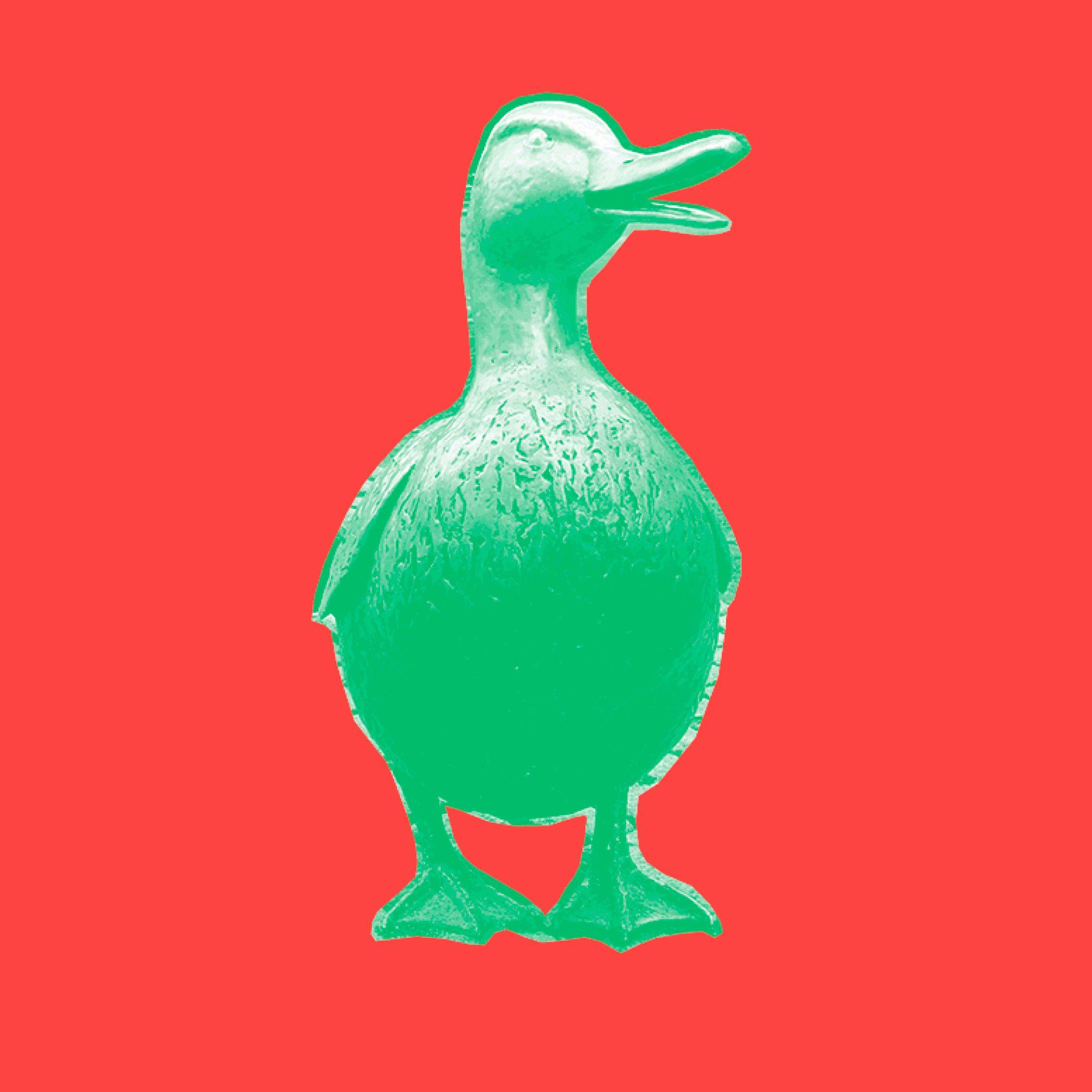 Open Air Gallery Seaport, Fortpoint

Partner: WS Development & Fort Point Arts Council
Date: June - October 2021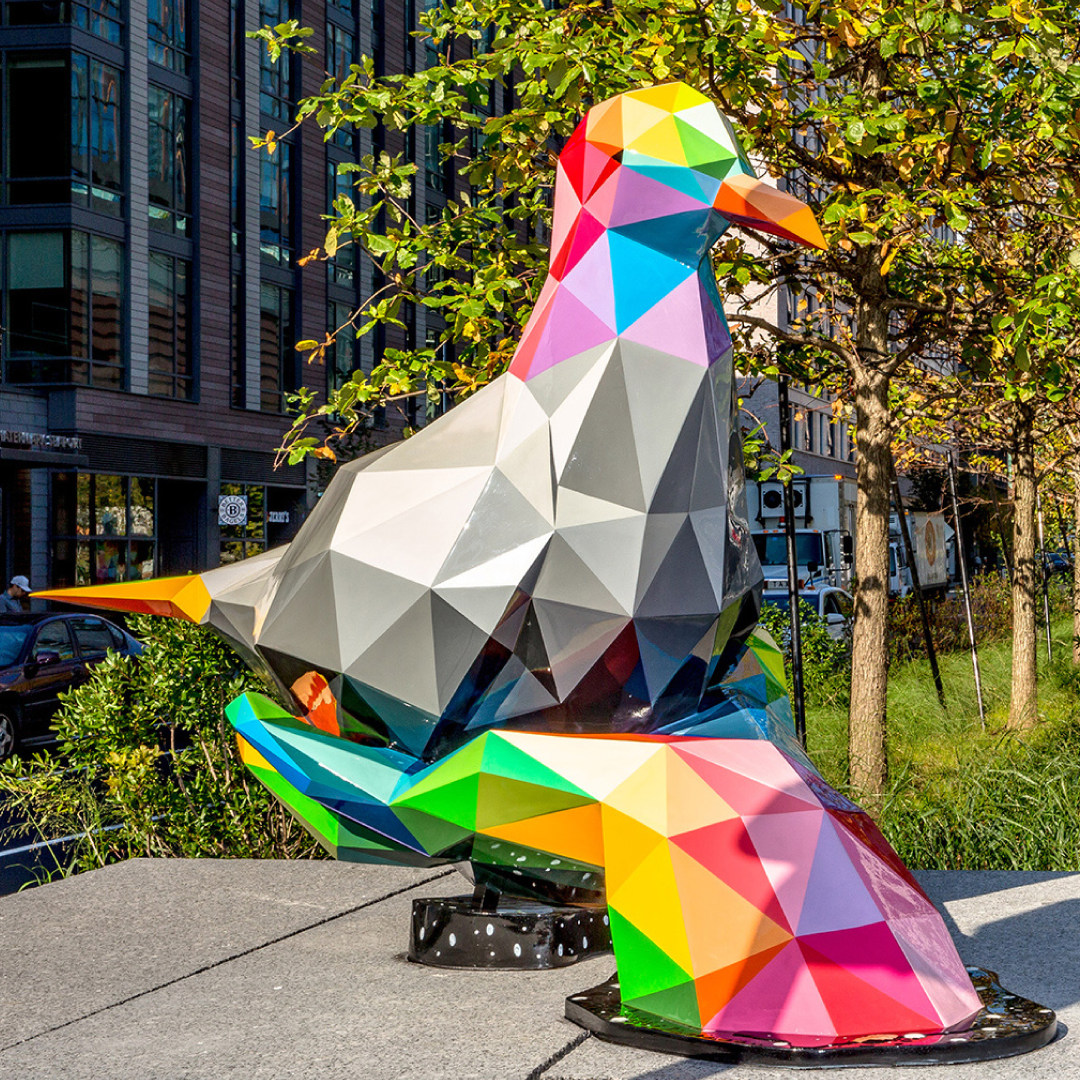 Open Air Gallery Allston

Partner: Zone 3
Date: January – June 2021